Tropical Rambutan Salsa with Grilled Chicken
Indulge in the allure of tropical flavors with our Rambutan Salsa and Grilled Chicken recipe. This dish transforms the unique sweetness of rambutan into a salsa that perfectly complements the charred and tender grilled chicken.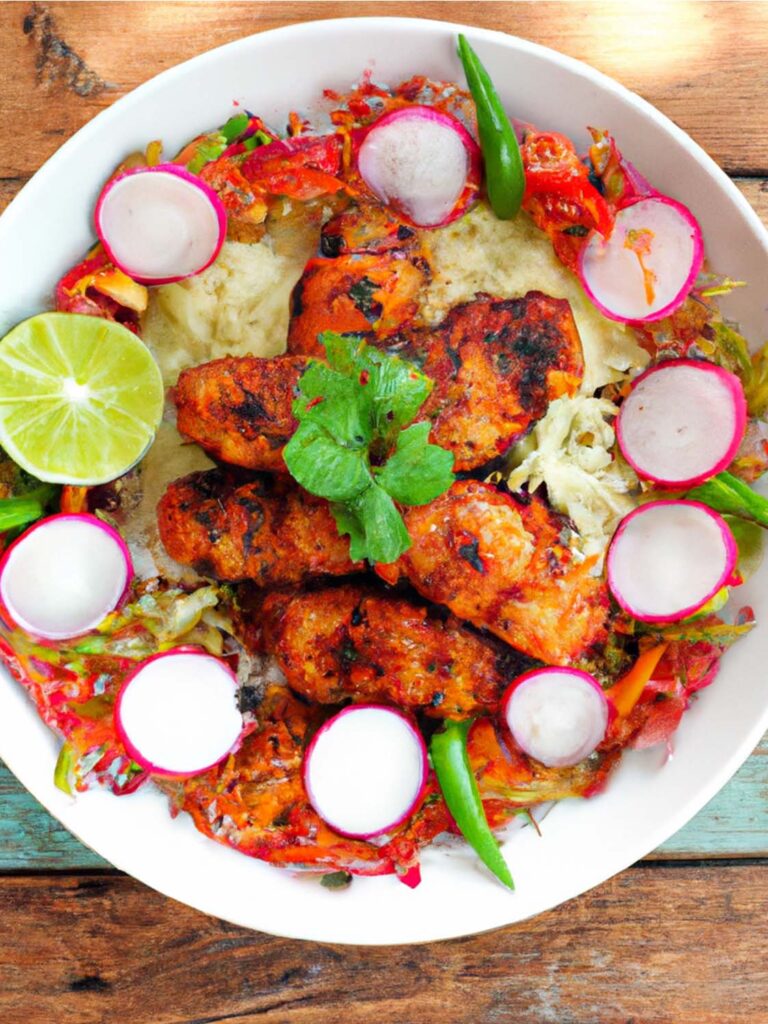 Instructions
In a bowl, combine olive oil, lime juice, minced garlic, salt, and black pepper for the marinade.

Place the chicken breasts in a resealable plastic bag and pour the marinade over them. Seal the bag and let the chicken marinate in the refrigerator for about 30 minutes.

Preheat the grill to medium-high heat.

Remove the chicken from the marinade and grill for about 6-7 minutes on each side, or until cooked through and no longer pink in the center. Cooking time may vary depending on the thickness of the chicken breasts.

While the chicken is grilling, prepare the rambutan salsa by combining diced rambutan, red bell pepper, red onion, cilantro, lime juice, salt, and black pepper in a bowl. If desired, add diced jalapeño for a touch of heat.

Once the chicken is cooked, remove from the grill and let it rest for a few minutes before slicing.
Note
Serve the Grilled Chicken topped with a generous scoop of Rambutan Salsa. This dish pairs beautifully with coconut rice or a simple side salad. The fusion of tropical flavors and grilled goodness creates a memorable dining experience that transports your taste buds to a sun-kissed paradise.
Rambutan Salsa, Tropical Delight, Grilled Chicken Fusion, Exotic Cuisine