Ground Turkey Stuffed Bell Peppers
Indulge in the art of stuffing bell peppers with our Ground Turkey creation. This recipe showcases the versatility of ground turkey, combining it with a medley of flavors and textures that create a dish that's both nourishing and satisfying.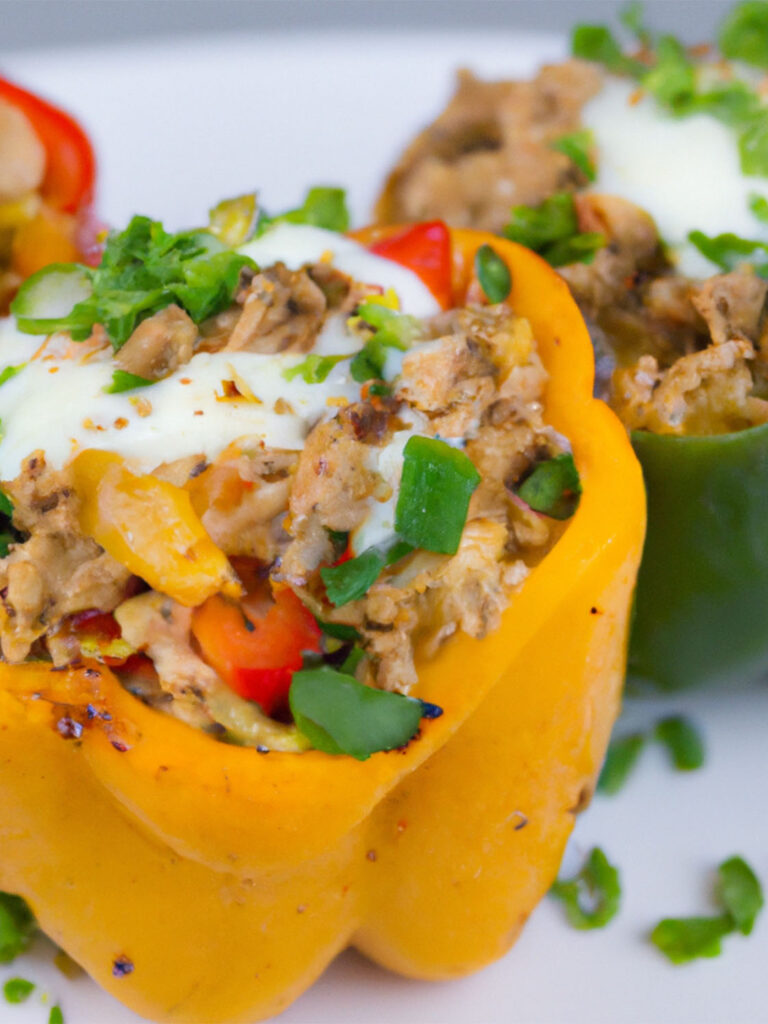 Instructions
Preheat the oven to 375°F (190°C).

In a skillet, cook the ground turkey over medium heat until browned. Remove excess fat if necessary.

Add chopped onion and minced garlic to the skillet. Sauté until the onion is translucent.

Stir in cooked quinoa or rice, diced tomatoes with juices, frozen corn kernels, ground cumin, paprika, salt, and black pepper. Cook for a few minutes until everything is well combined.

Carefully stuff each bell pepper with the ground turkey mixture.

Place the stuffed peppers in a baking dish. If there's leftover filling, you can sprinkle it around the peppers.

Cover the baking dish with aluminum foil and bake in the preheated oven for about 25-30 minutes, or until the peppers are tender.

Remove the foil and sprinkle shredded cheddar cheese over the tops of the peppers.

Return the baking dish to the oven and bake for an additional 10 minutes, or until the cheese is melted and bubbly.

Remove from the oven and let the stuffed peppers cool slightly before serving.
Note
Serve the Savory Ground Turkey Stuffed Bell Peppers with a side salad or steamed vegetables. This wholesome and colorful dish is a perfect representation of a balanced meal that's both flavorful and satisfying.
Ground Turkey Stuffed Bell Peppers, Wholesome Delight, Colorful Fusion, International Cuisine