Homestyle Creamed Spinach
Indulge in the heartwarming charm of a classic side dish with our Creamed Spinach creation. This recipe captures the essence of homestyle cooking, elevating spinach to a creamy and delightful accompaniment.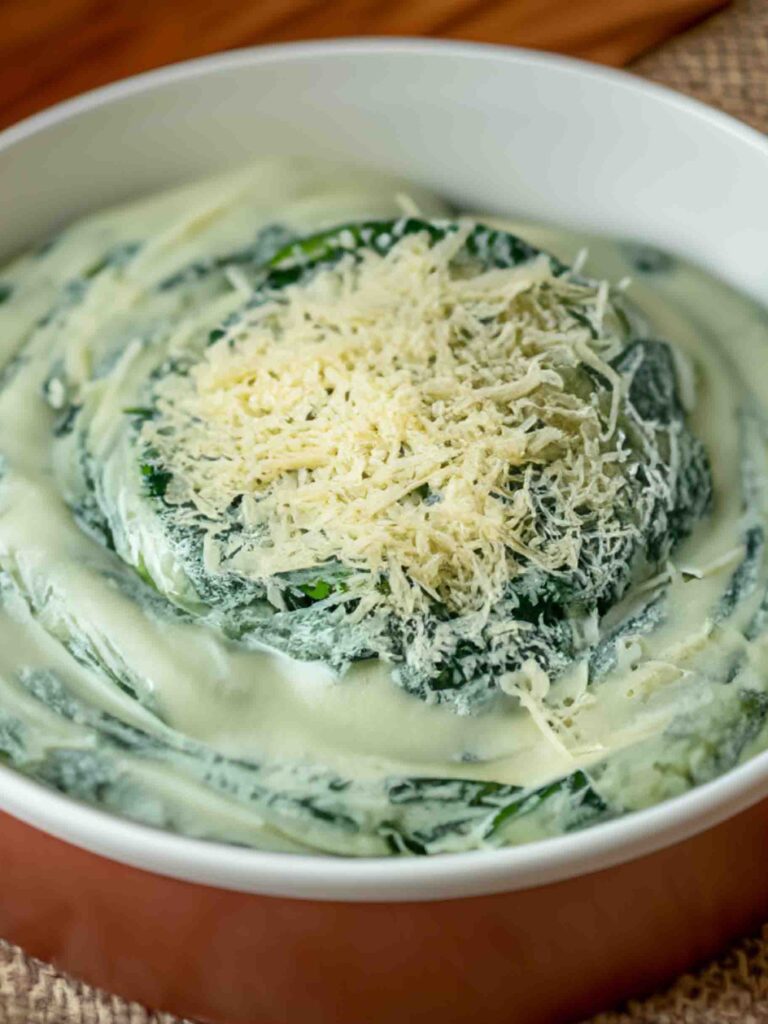 Instructions
In a large pot or skillet, bring a few cups of water to a boil. Add the fresh spinach leaves and blanch for about 1-2 minutes, until wilted.

Drain the spinach and immediately plunge it into a bowl of ice water to stop the cooking process. Drain again and squeeze out excess water from the spinach.

Chop the blanched spinach roughly and set aside.

In the same pot or skillet, melt the unsalted butter over medium heat.

Add the all-purpose flour to the melted butter and whisk to create a roux. Cook for about 2 minutes to remove the raw flour taste.

Gradually whisk in the whole milk and heavy cream. Continue to cook and whisk until the mixture thickens and becomes smooth.

Add the chopped spinach to the creamy mixture and stir to combine.

Season with nutmeg, salt, and black pepper. Cook for an additional 2-3 minutes to allow the flavors to meld.

Serve the Creamed Spinach in individual dishes, garnished with a sprinkle of grated Parmesan cheese.
Note
Serve the Homestyle Creamed Spinach as a comforting side dish alongside roasted meats, grilled chicken, or your favorite main course. This dish brings together the richness of cream and the freshness of spinach in a harmonious and delightful pairing.
Creamed Spinach, Homestyle Comfort, Velvety Goodness, Side Dish