Irresistible Peanut Butter Cookies
Indulge in the allure of nutty goodness with our Peanut Butter creation. This recipe transforms simple ingredients into cookies that are a celebration of the beloved peanut butter flavor.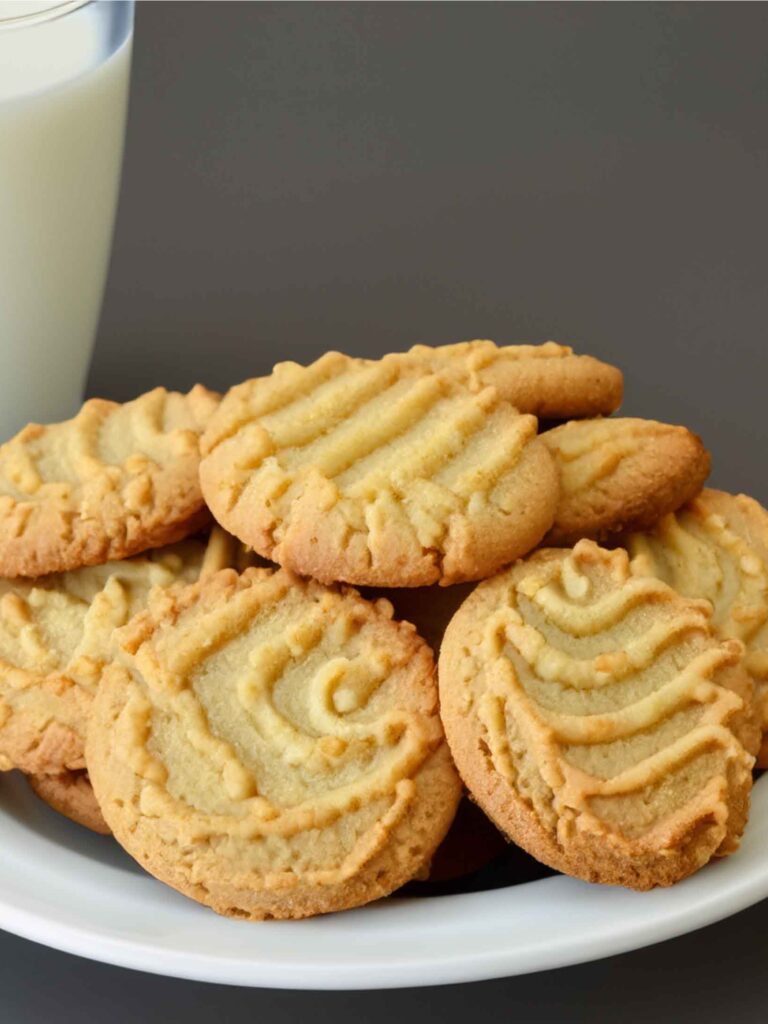 Instructions
In a large mixing bowl, cream together the softened butter, granulated sugar, and packed brown sugar until light and fluffy.

Add the creamy peanut butter, egg, and vanilla extract. Mix until well combined.

In a separate bowl, whisk together the all-purpose flour, baking powder, baking soda, and salt.

Gradually add the dry ingredients to the wet ingredients, mixing until just combined. Do not overmix.

Cover the cookie dough with plastic wrap and chill in the refrigerator for about 1 hour. Chilling helps prevent cookies from spreading too much during baking.

Preheat the oven to 350°F (175°C) and line a baking sheet with parchment paper.

Scoop out tablespoon-sized portions of cookie dough and roll them into balls. Place them on the prepared baking sheet, leaving some space between each cookie.

Use a fork to create a crisscross pattern on each cookie, gently pressing down to slightly flatten.

Bake in the preheated oven for about 10-12 minutes, or until the cookies are golden around the edges.

Remove the cookies from the oven and let them cool on the baking sheet for a few minutes before transferring to a wire rack to cool completely.
Note
Serve the Irresistible Peanut Butter Cookies with a glass of milk or a cup of coffee. These cookies are perfect for satisfying your sweet tooth and celebrating the comforting flavors of peanut butter in every delicious bite.
Peanut Butter Cookies, Nutty Indulgence, Sweet Symphony, Soft and Chewy