Slow Cooker Lasagna
Indulge in the art of slow cooking with our Lasagna creation. This recipe captures the essence of traditional Italian flavors while making the process even more convenient and delightful with the use of a slow cooker.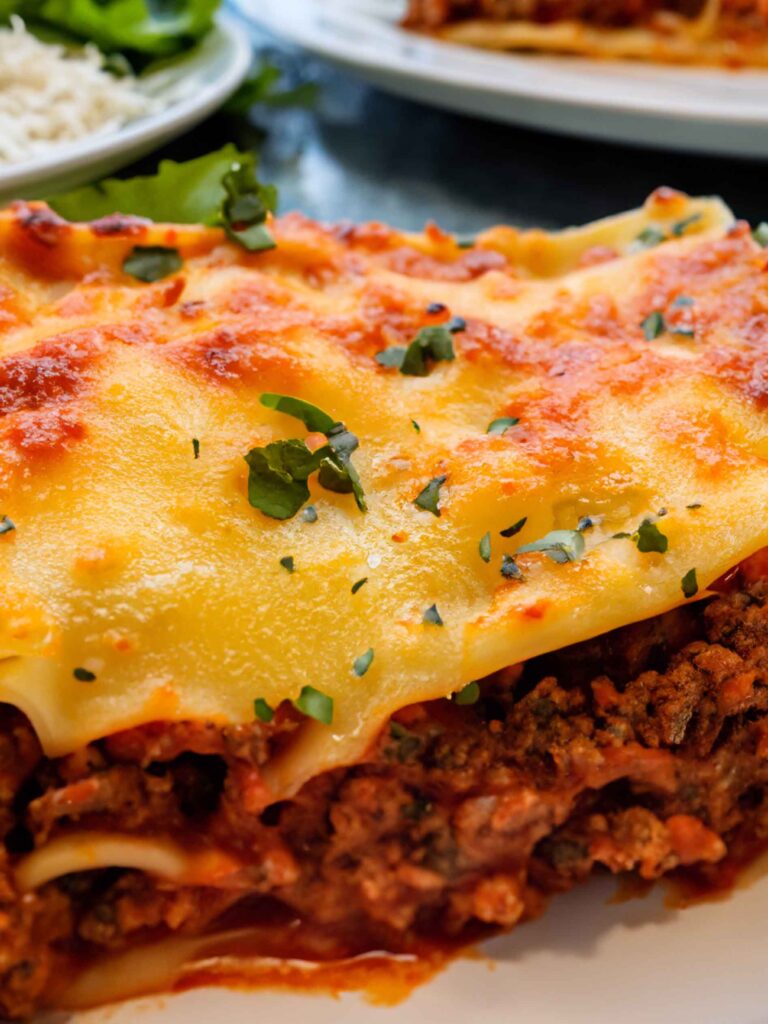 Instructions
In a skillet, cook the ground beef over medium heat until browned. Drain excess fat.

Add a chopped onion and minced garlic to the skillet. Sauté until the onion is translucent.

Stir in crushed tomatoes, tomato sauce, dried basil, dried oregano, salt, and black pepper. Simmer for a few minutes to meld the flavors.

In a bowl, combine ricotta cheese, shredded mozzarella cheese, grated Parmesan cheese, egg, and chopped fresh parsley.
Assembly Instructions
Spread a thin layer of the meat sauce on the bottom of the slow cooker.

Place 3 lasagna noodles on top of the sauce.

Spread a layer of the cheese mixture over the noodles.

Repeat the layers until all the ingredients are used, finishing with a layer of meat sauce on top.
Slow Cooker Instructions
Cover the slow cooker and cook on low heat for 4-6 hours, or until the lasagna noodles are tender and the flavors are well combined.

Turn off the slow cooker and let the lasagna rest for a few minutes before serving.
Note
Serve the Slow Cooker Lasagna in portions, garnished with additional fresh parsley. This dish offers the comfort of traditional lasagna flavors with the added convenience of slow cooking, making it a delightful choice for gatherings or family meals.
Slow Cooker Lasagna, Italian Comfort Food, Layered Delights, Aromatic Herbs