Crispy Salmon Croquettes
Indulge in the art of croquette-making with our Salmon creation. This recipe showcases the versatility of salmon, transforming it into a crispy and flavorful dish that's perfect for any meal.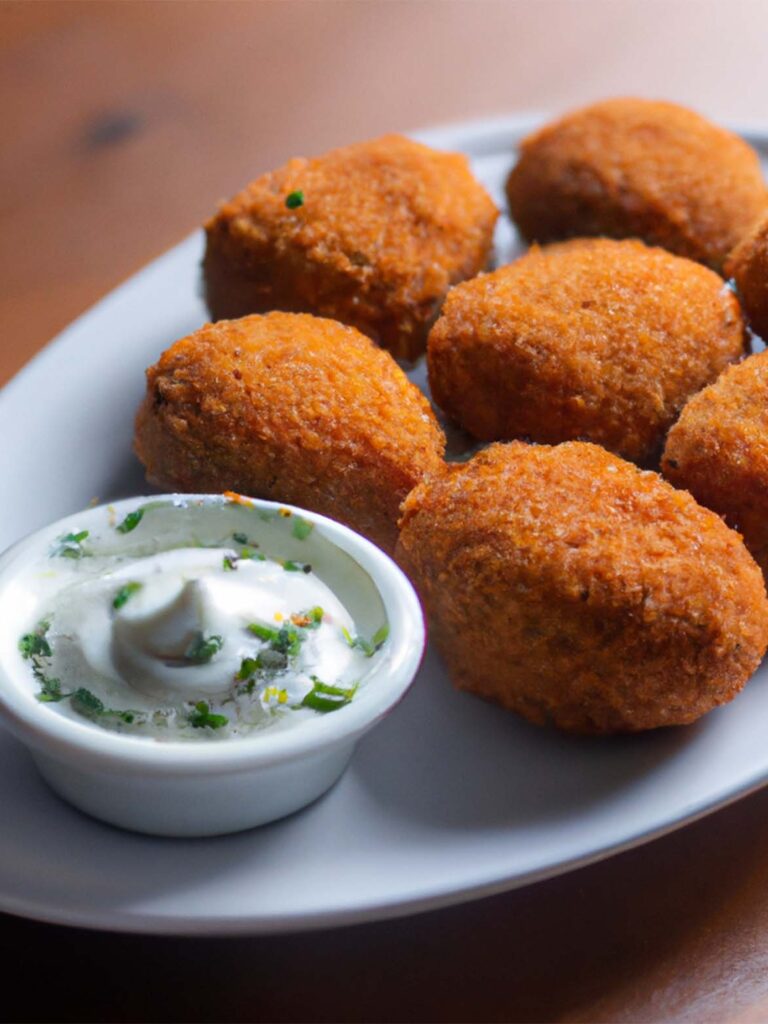 Crispy Delight
Salmon Croquettes
Dill Sauce
Instructions
In a large bowl, combine the flaked salmon, breadcrumbs, chopped onion, chopped bell pepper, minced garlic, chopped parsley, Old Bay seasoning, smoked paprika, cayenne pepper, beaten eggs, salt, and black pepper. Mix well to combine.

Shape the mixture into 8 equal-sized croquettes and place them on a plate.

Heat vegetable oil in a skillet over medium-high heat.

Carefully place the salmon croquettes in the hot oil and cook for about 3-4 minutes on each side, or until they are golden brown and crispy.

Remove the croquettes from the skillet and place them on a plate lined with paper towels to absorb excess oil.
Dill Sauce
In a bowl, combine Greek yogurt (or sour cream), chopped dill, lemon juice, salt, and black pepper. Mix well to create the dill sauce.
Note
Serve the Crispy Salmon Croquettes with a dollop of the refreshing Dill Sauce. These croquettes can be enjoyed as a main course with a side salad or as a delightful appetizer for your guests. The fusion of flavors and the satisfying crunch make this dish a true treat for seafood enthusiasts.
Salmon Croquettes, Crispy Delight, Seafood Fusion, Flavorful Cuisine