Creamy Garlic Parmesan Pasta with Spinach
Indulge in a luxurious blend of flavors as al dente pasta mingles with a creamy garlic Parmesan sauce. This recipe takes simple ingredients and transforms them into a decadent experience, striking the perfect balance between comfort and culinary finesse.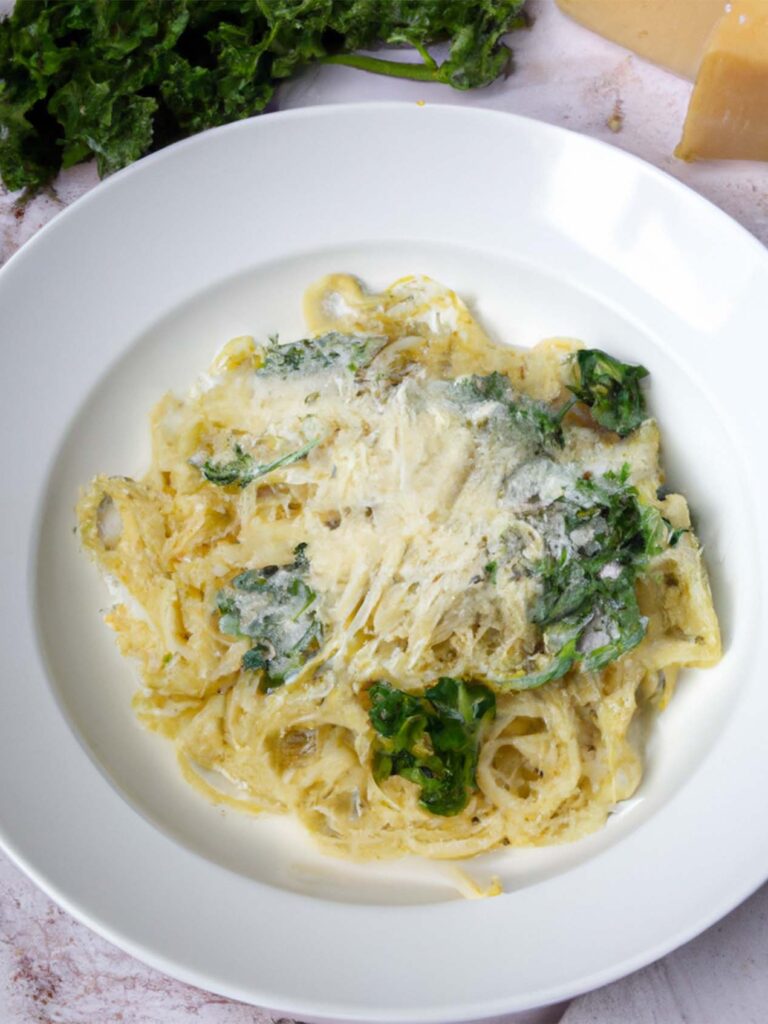 Instructions
Cook the pasta according to package instructions until al dente. Drain and set aside.

In a skillet, melt the butter over medium heat. Add the minced garlic and sauté until fragrant.

Pour in the heavy cream and bring it to a gentle simmer.

Gradually whisk in the grated Parmesan cheese until the sauce is smooth and creamy.

Add the cooked pasta to the sauce and toss to coat. Gently fold in the fresh spinach until wilted.

Season with salt and black pepper to taste.
Note
Serve the Creamy Garlic Parmesan Pasta with Spinach in bowls, garnished with chopped fresh parsley and additional grated Parmesan. Pair with a side salad and a glass of white wine for a complete and satisfying meal.
Creamy Pasta, Garlic Parmesan Sauce, Spinach, Italian Cuisine, Comfort Food