Honey Mustard Glazed Salmon
Indulge in a symphony of flavors as succulent salmon fillets meet the bold embrace of honey mustard glaze. This recipe takes salmon from ordinary to extraordinary, making it a centerpiece worthy of any occasion, whether it's a cozy dinner at home or a gathering with loved ones.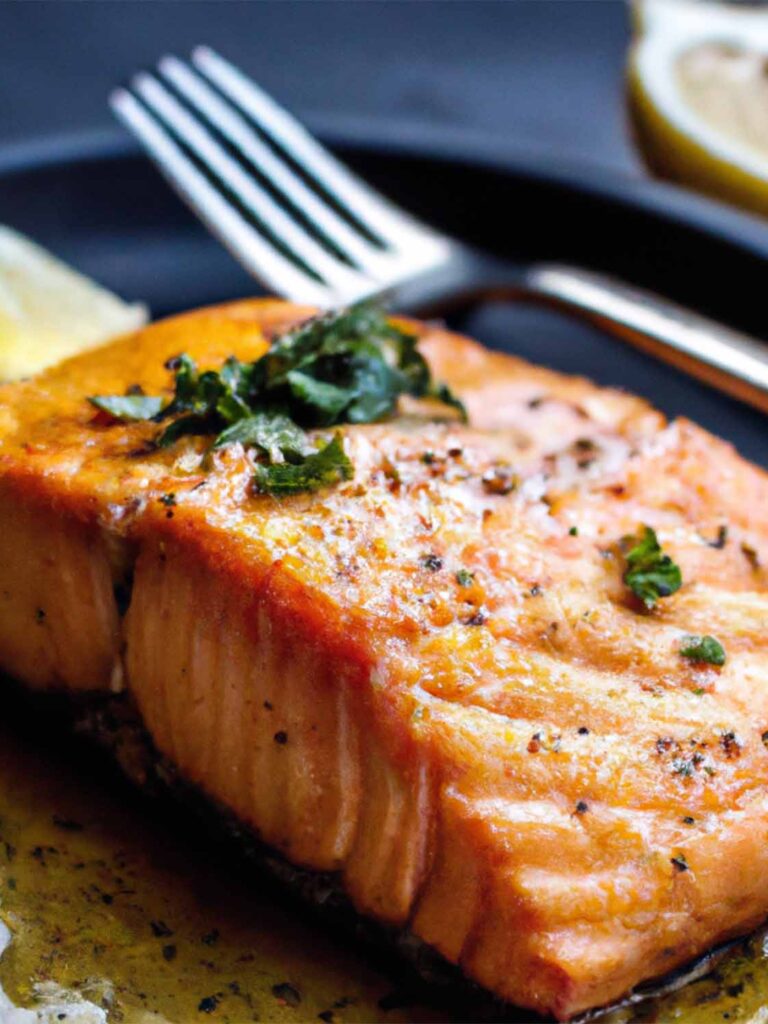 Instructions
Glaze Instructions
In a bowl, whisk together honey, Dijon mustard, whole-grain mustard, olive oil, minced garlic, lemon juice, salt, and black pepper.

Set aside a portion of the glaze for brushing during cooking and another portion for drizzling before serving.
Cooking Instructions
Preheat a skillet over medium-high heat.

Season the salmon fillets with salt and black pepper.

Place the salmon fillets in the skillet, skin side down. Cook for about 3-4 minutes on each side, brushing with the reserved glaze as you cook.

Cook until the salmon is cooked to your preferred level of doneness and the glaze has caramelized slightly.
Note
Serve this sizzling Honey Mustard Glazed Salmon with a side of roasted vegetables and a lemon wedge for an extra burst of citrus! Garnish with chopped fresh parsley for a touch of color and freshness.
Salmon Fillets, Honey Mustard Glaze, Skillet Cooking, Seafood