Zesty Lemon Herb Grilled Chicken
Treat your taste buds to a burst of zesty freshness as succulent grilled chicken marries the tangy allure of lemon and a medley of fragrant herbs. This recipe transforms simple ingredients into a mouthwatering masterpiece that's perfect for sharing with friends and family.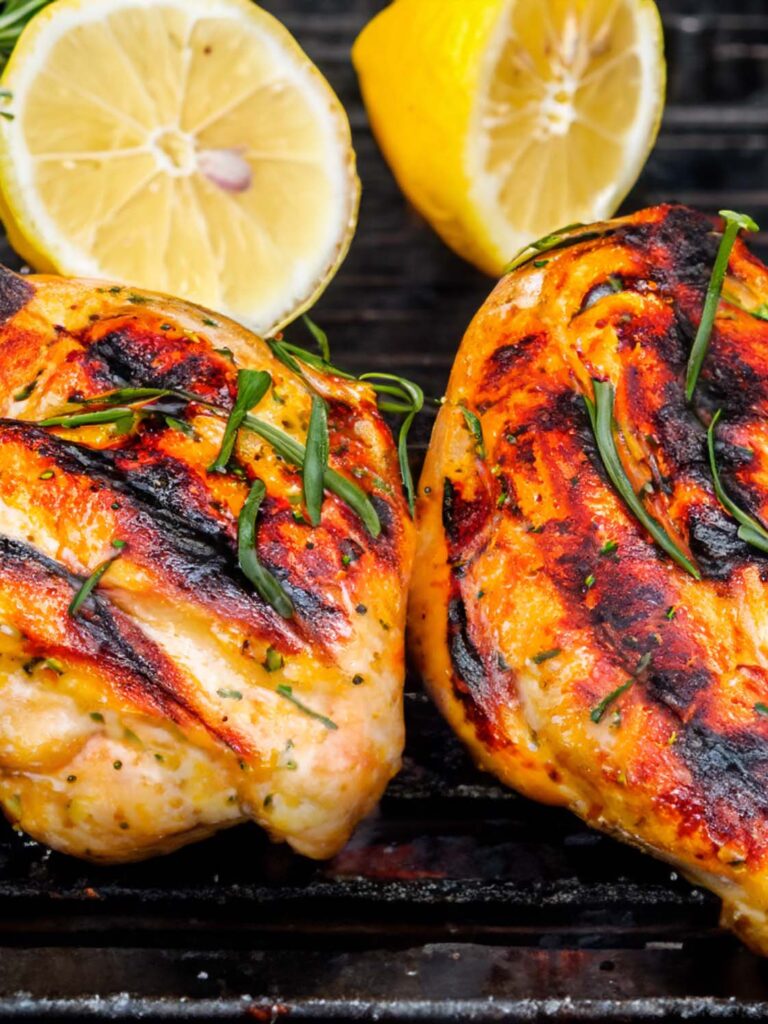 Instructions
Marinade Instructions
In a bowl, combine lemon juice, lemon zest, olive oil, minced garlic, thyme, rosemary, salt, and black pepper.

Place the chicken breasts in a resealable plastic bag or a shallow dish. Pour the marinade over the chicken, ensuring each piece is coated.

Seal the bag or cover the dish and refrigerate for at least 1 hour, allowing the flavors to meld.
Grilling Instructions
Preheat the grill to medium-high heat.

Remove the chicken from the marinade and shake off any excess. Discard the marinade

Grill the chicken for about 6-8 minutes on each side, or until the internal temperature reaches 165°F (75°C) and the chicken is cooked through.

Remove from the grill and let the chicken rest for a few minutes before serving.
Note
Pair the Zesty Lemon Herb Grilled Chicken with a refreshing summer salad and grilled vegetables. Serve with an extra squeeze of lemon for an added burst of citrus flavor!
Grilled Chicken, Lemon Herb Marinade, Citrus Zest, Outdoor Cooking, Barbecue