Slow Cooker Seafood and Sausage Gumbo
Embark on a culinary adventure with our Slow Cooker Seafood and Sausage Gumbo creation. This recipe captures the essence of Creole cuisine, offering a comforting and flavorful gumbo that's perfect for gatherings or weeknight dinners. Let your slow cooker do the work while you savor the flavors of the Gulf.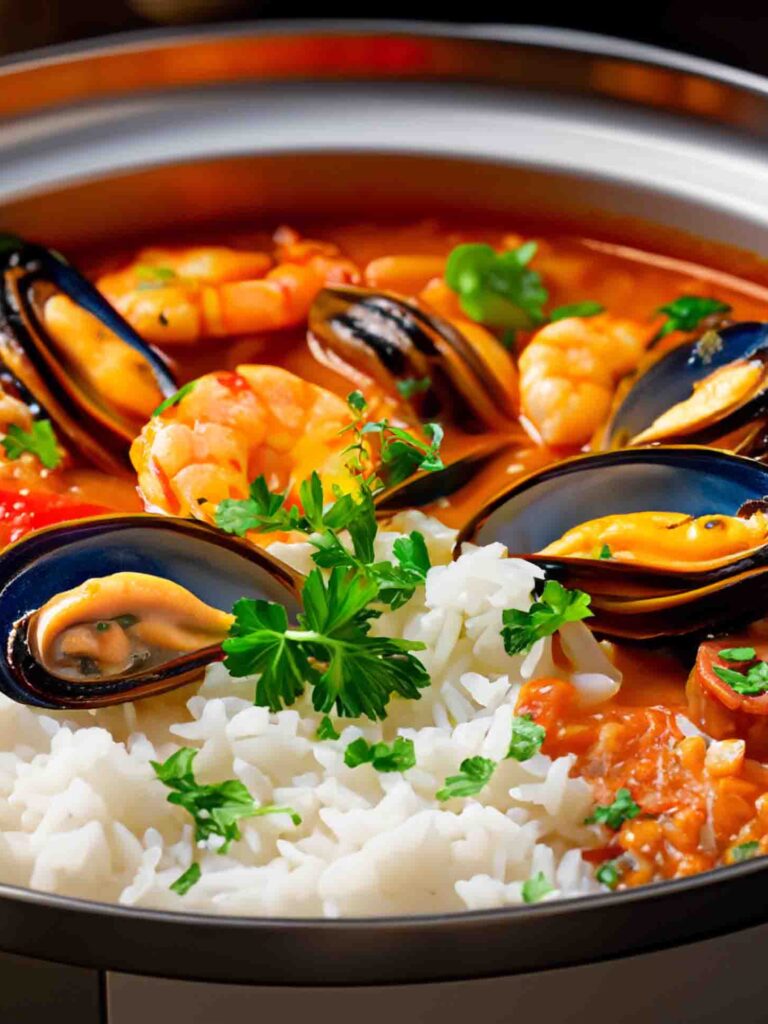 Creole Comfort
Instructions
Gumbo Preparation
In a large skillet, heat the vegetable oil over medium heat. Add the flour and cook, stirring constantly, to make a dark roux, about 10-15 minutes. Be careful not to burn it.

In your slow cooker, combine the chopped onion, green and red bell peppers, minced garlic, diced tomatoes, chicken broth, bay leaves, Creole seasoning, salt, and black pepper.

Stir in the roux until well incorporated.
Slow Cooking
Cover the slow cooker and cook on low for 4-6 hours, allowing the flavors to meld together.

About 30 minutes before serving, add the cleaned mussel meat, sliced andouille sausage, and peeled shrimp to the slow cooker. Stir to combine.

Continue cooking until the mussel meat is tender, the shrimp turn pink, and the sausage is heated through.
Note
Serve the Slow Cooker Seafood and Sausage Gumbo hot over a bed of cooked white rice. Garnish with chopped fresh parsley for a burst of color and freshness. This dish is a flavorful and hearty taste of the bayou.
Slow Cooker Gumbo, Creole Comfort, Seafood and Sausage Delight