Decadent Chocolate Lava Cake
Experience the magic of warm, oozing chocolate as you cut into this masterpiece. Our Decadent Chocolate Lava Cake is a symphony of textures and flavors, delivering the perfect balance between sweet extravagance and soul-soothing comfort.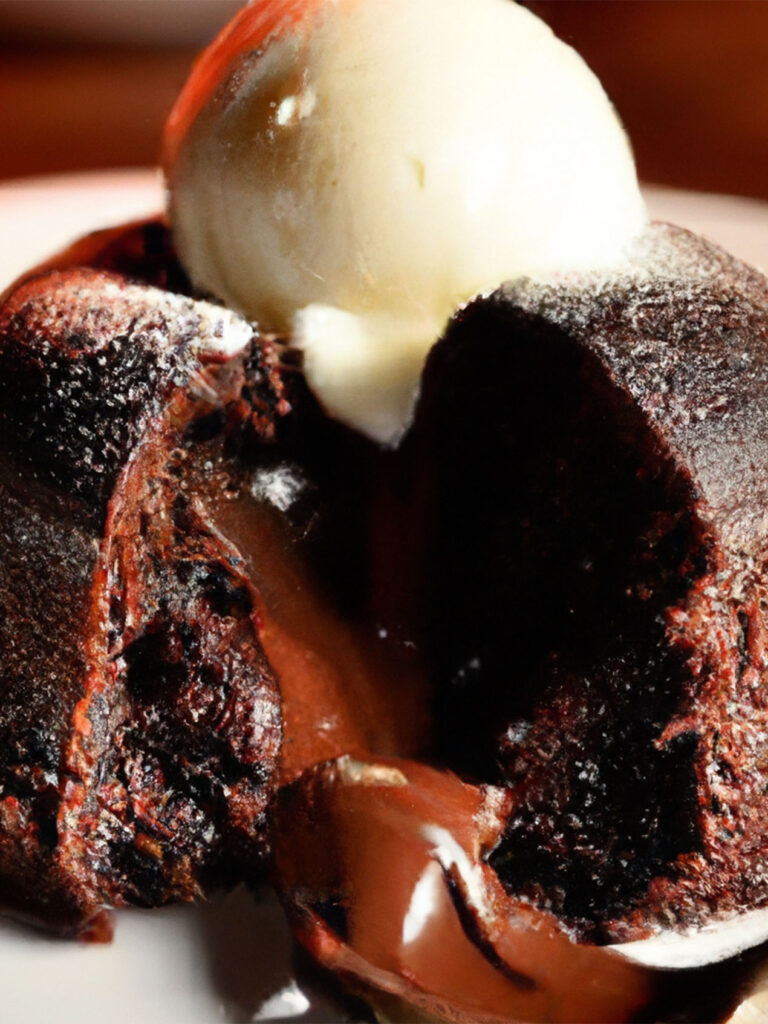 Tasty
Instructions
Preheat the oven to 425°F (220°C).

Grease four ramekins or small oven-safe dishes with butter and dust with cocoa powder.

In a microwave-safe bowl, melt the butter and chopped chocolate in 20-second intervals, stirring until smooth.

Whisk in the powdered sugar until well combined.

Add the eggs and egg yolks, one at a time, whisking well after each addition.

Stir in the vanilla extract.

Gently fold in the flour and salt until just combined.

Divide the batter evenly among the prepared ramekins.

Place the ramekins on a baking sheet and bake for about 12-14 minutes, until the edges are set but the centers are still slightly jiggly.

Carefully invert each cake onto a serving plate. Allow a moment before gently lifting the ramekin to reveal the molten center.
Note
Serve the Decadent Chocolate Lava Cakes warm, dusted with powdered sugar or cocoa powder. Pair with a scoop of vanilla ice cream or a dollop of whipped cream for an extra layer of indulgence.
Chocolate Lava Cake, Molten Center, Dessert Indulgence, Decadent Treat