Cinnamon Crunch Pancakes
Indulge in breakfast bliss with our Cinnamon Crunch Pancakes creation. This recipe celebrates the perfect combination of fluffy pancakes and a crispy cinnamon sugar topping. Whether you enjoy them with a drizzle of maple syrup or a dollop of whipped cream, these pancakes are a breakfast delight.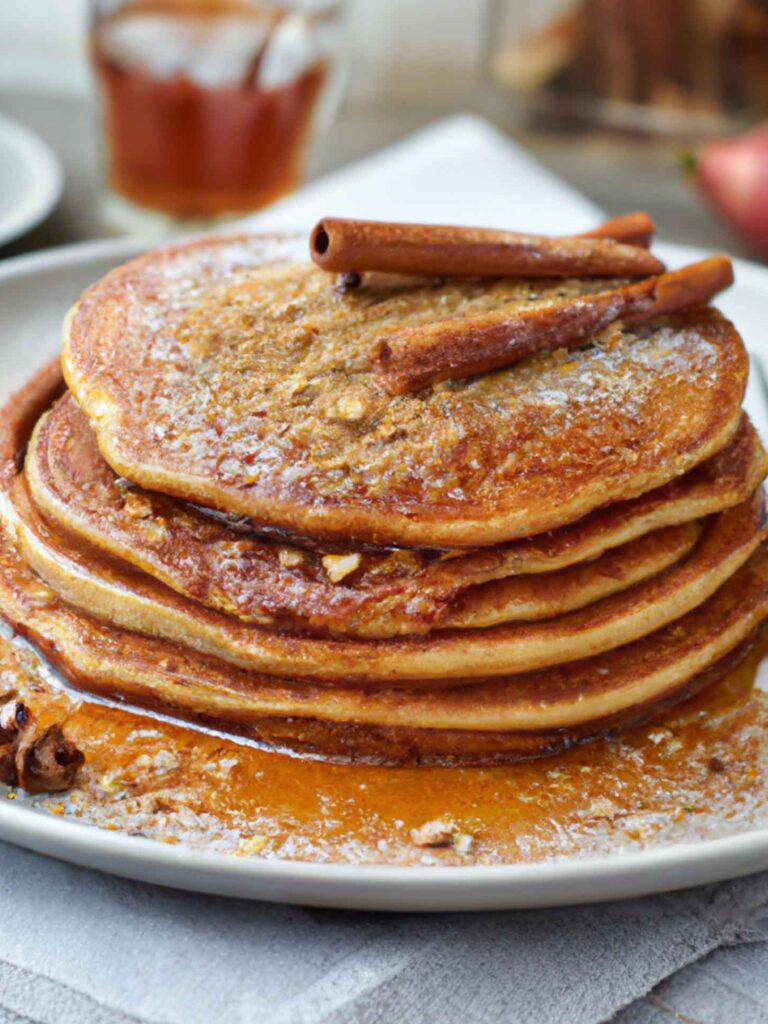 For the Pancakes
For the Cinnamon Crunch Topping
Instructions
Pancake Preparation
In a mixing bowl, whisk together the flour, granulated sugar, baking powder, baking soda, and salt.

In another bowl, whisk together the buttermilk, egg, melted butter, and vanilla extract.

Pour the wet ingredients into the dry ingredients and stir until just combined. Be careful not to overmix; a few lumps are okay.
Cinnamon Crunch Topping Preparation
In a separate bowl, combine the granulated sugar, brown sugar, and ground cinnamon.

Stir in the melted butter until the mixture forms a crumbly topping.

Gently fold in the crushed cornflakes cereal.
Cooking Instructions
Heat a griddle or non-stick skillet over medium heat and grease it with a little butter or oil.

Pour 1/4 cup portions of pancake batter onto the griddle.

Immediately sprinkle each pancake with a generous spoonful of the cinnamon crunch topping.

Cook until bubbles form on the surface of the pancakes, then flip and cook until golden brown on the other side.
Note
Serve the Cinnamon Crunch Pancakes with a drizzle of maple syrup, a dollop of whipped cream, or a sprinkle of powdered sugar. These pancakes offer the perfect balance of fluffy texture and sweet, cinnamon crunch, making them a breakfast sensation.
Cinnamon Crunch Pancakes, Breakfast Sensation, Cinnamon Sugar Delight, Pancake Perfection