Sweet and Savory Slow Cooker Chicken
In this recipe, succulent chicken thighs take a leisurely soak in a savory-sweet marinade, resulting in tender meat that practically falls off the bone. A medley of soy sauce, honey, garlic, and a hint of ginger creates a harmonious blend of flavors that's both comforting and tantalizingly unexpected. Set it, forget it, and enjoy the thrill of indulgence when dinnertime arrives.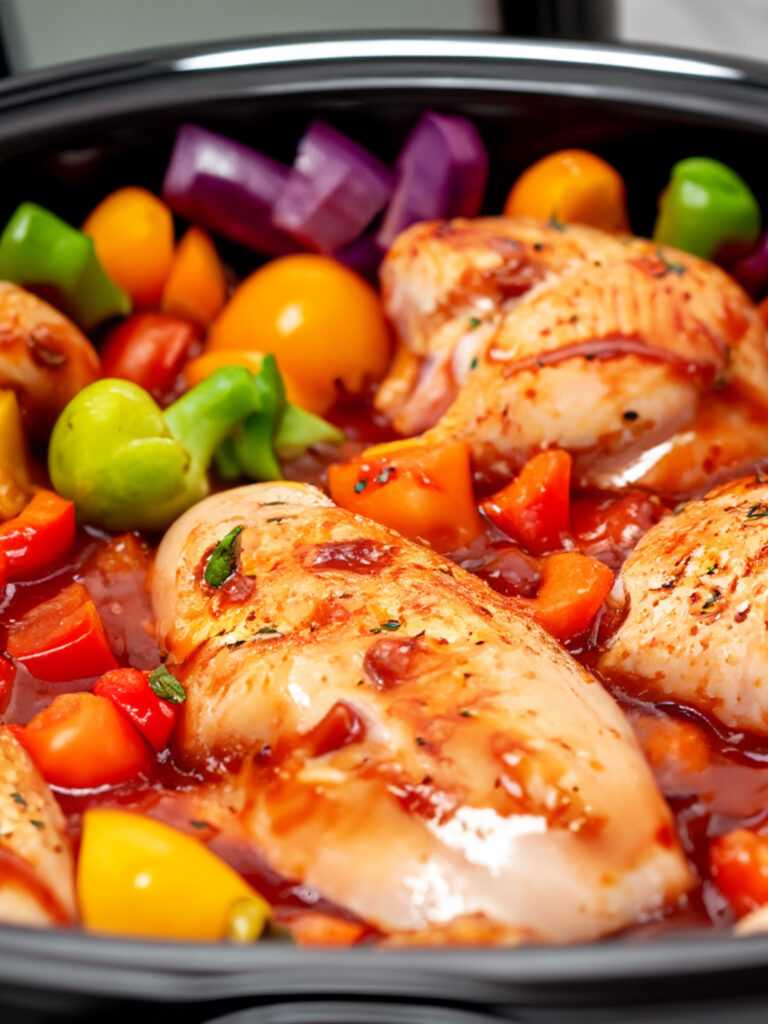 Instructions
In a bowl, whisk together soy sauce, honey, brown sugar, minced garlic, grated ginger, red pepper flakes, and black pepper to create a marinade.

Place chicken breasts in the slow cooker and pour the marinade over them. Make sure the chicken is well-coated.

Cook on low for 4-5 hours or until the chicken is tender and fully cooked.

In a small bowl, mix water and cornstarch until smooth. Stir this mixture into the slow cooker to thicken the sauce. Allow it to cook for an additional 15-20 minutes.

Serve the chicken over a bed of fluffy rice or noodles, drizzling the rich sauce over the top. Garnish with sesame seeds and chopped green onions for an added burst of flavor.