Chewy Chocolate Chip Cookies
Indulge in the timeless delight of chocolate chip cookies that boast a delightful chewiness and a touch of sophistication from a sprinkle of sea salt. Our recipe brings together the familiar comfort of childhood and a sophisticated twist that will have you reaching for seconds.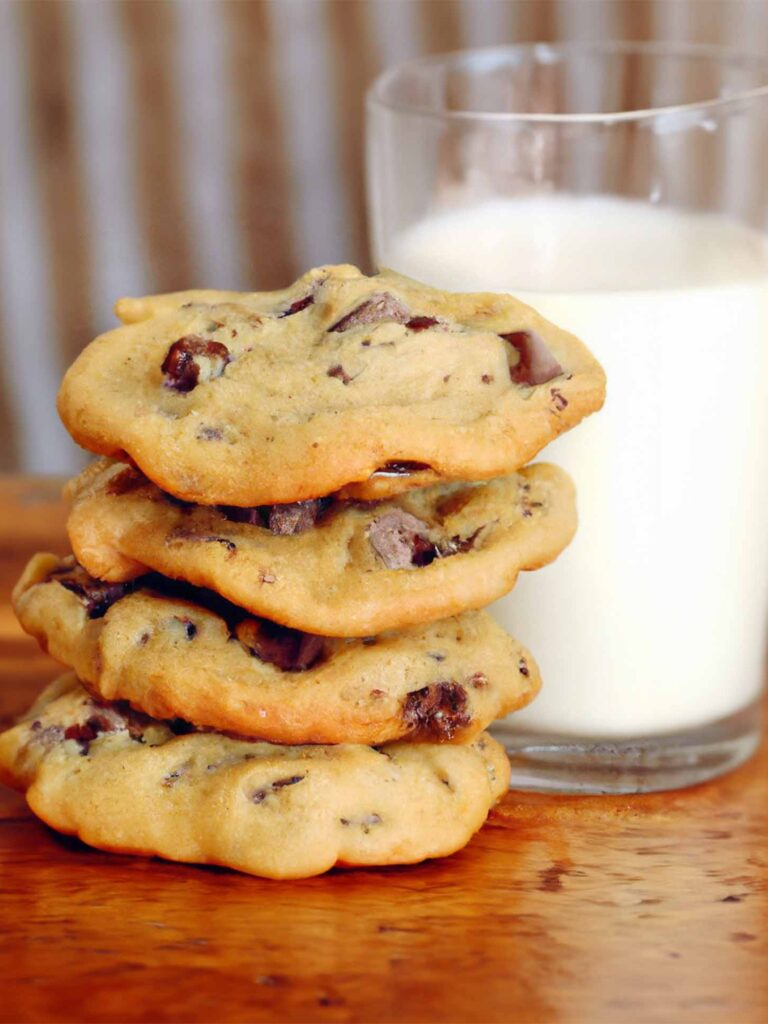 Instructions
Preheat the oven to 375°F (190°C) and line a baking sheet with parchment paper.

In a large bowl, cream together the softened butter, granulated sugar, and brown sugar until smooth and creamy.

Beat in the eggs, one at a time, then stir in the vanilla extract.

In a separate bowl, whisk together the flour, baking soda, and 1/2 teaspoon of salt.

Gradually add the dry ingredients to the wet ingredients, mixing until just combined.

Stir in the chocolate chips until evenly distributed throughout the dough.

Drop spoonfuls of dough onto the prepared baking sheet, leaving some space between each cookie.

Sprinkle a pinch of flaky sea salt on top of each cookie.

Bake in the preheated oven for about 9-11 minutes, or until the edges are golden but the centers are still slightly soft.

Remove from the oven and let the cookies cool on the baking sheet for a few minutes before transferring them to a wire rack to cool completely.
Note
Serve the Chewy Chocolate Chip Cookies with a glass of cold milk for a classic pairing that never goes out of style. These cookies are perfect for satisfying your sweet tooth or sharing with friends and family.
Chocolate Chip Cookies, Sea Salt, Homemade Baking, Classic Treat